Learn why Investing in Yucatan is an increasingly better option.
Yucatan is a state that is constantly growing and developing in various aspects, such as: location, infrastructure, connectivity, human capital, industrial development, safety and quality of life.
The real estate sector in Mexico is a safe way to invest, coupled with this the inclusion of the Real Estate and Infrastructure Trusts (REIT ) in Yucatan has provided great liquidity for businesses.
SECURITY
1# in the National Ranking in perception of public safety.
State without kidnappings.
No container theft in the last 20 years.
No strikes.
State with the lowest percentage of homicides nationwide.
Peace index similar to countries like: Iceland, New Zealand and Austria.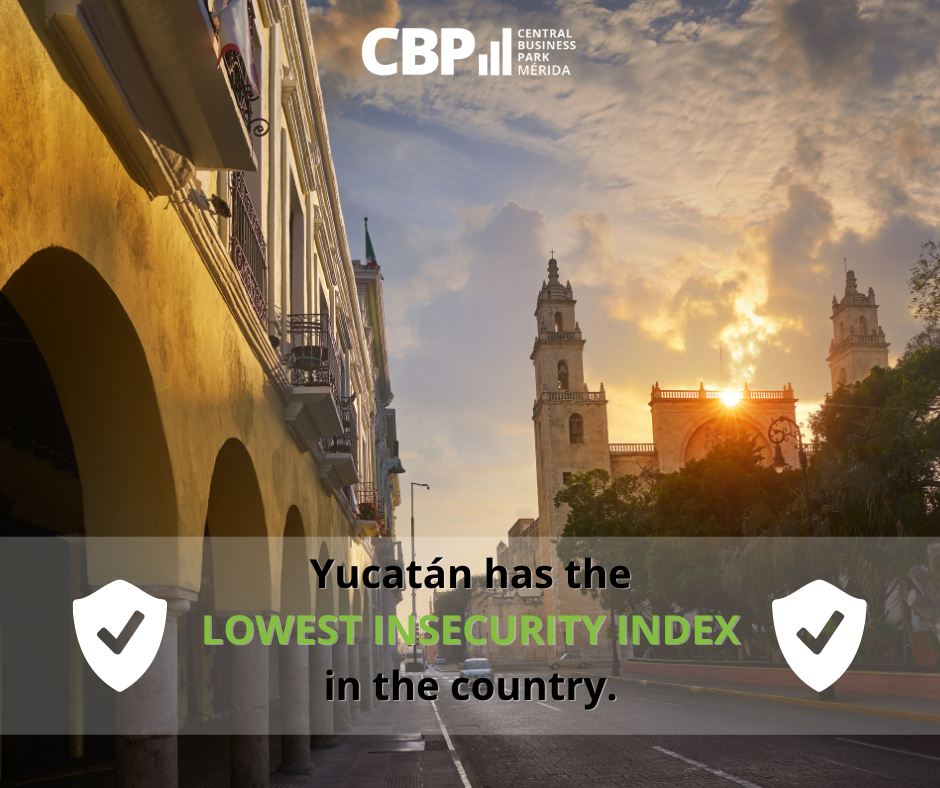 LOCATION
High maritime, air and land connectivity.
Shipping platform to Central and South America.
It´ s the closest point in Mexico to the United States and Europe.
INDUSTRIAL DEVELOPMENT
14th national place in 2018 competitiveness index.
4.3% economic growth (5th. National place).
Yucatan manufacturing growth in the last 4 years was 30.6%, the highest average in the country.
5th. place in regulatory improvement.
Foreign direct investment of 1,116.5 million USD in the last 6 years.
INFRASTRUCTURE
11 industrial zones.
More than 900 hectares available.
6th. national place of internet access, fiber optic.
Connection to a 700 km 24-inch wide gas pipeline with a capacity of 240 million cubic feet per day.
Abundance of water with the lowest cost in Mexico.
5 Generating Plants with voltage at 230Kv, in Low, Medium and High voltage
It is for this reason that Investing in Yucatan is a great option. It is a state that is becoming a platform to establish companies of international scope.
Learn more about our industrial park and visit our map of available lots!
Source: State Government of Yucatán.